R&L Hydraulics, Inc. - "Testing Capabilities & Facility"
R&L Hydraulics
At R & L Hydraulics, we maintain a number of test stands to perform a full range of different tests. The testing stands range in size from the smallest (5 HP) to the largest, which is 250 HP, operating at pressure up to 7,000 PSI.

With the proper tools, we are able to test cylinders for leakage at various operating pressures. We can test hydraulic pumps and monitor speed, pressure, and flow while calculating efficiency.


Testing Facilities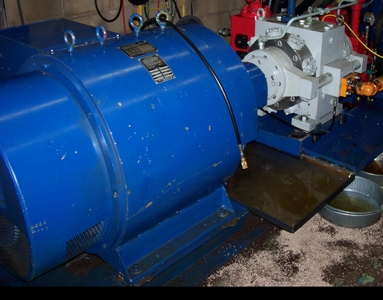 Components are tested at simulated operating conditions for which they are designed. To check for quality control, an extensive checklist is observed and reported on including:
Articulation
Flows
General operation
Leakage of connections seals etc.
Pressure
Speed or RPM
Temperature
Valve Function
Test Stands
We use three custom test stands to diagnose mechanical issues through our data acquisition system.
Extra Large Pump Test Stand

Specifically designed for FCS Pumps used in the steel forging industries 250 HP (horse power)
5,500 PSI (pounds per square inch)
2,000 gallon reservoir
Variable speed control
Temperature monitoring
Comprehensive checklist for quality control

Large Pump Test Stand

Ideal set up for quick diagnostics
Versatile: the large test stand can test a wide variety of pumps
Pressure control
Variable speed control
Monitors speed, temperature, pressure and flows
3,000 PSI
Reversible

Standard Pump Test Stand

Runs basic diagnostics, quickly and accurately
Pressure control
Steady 1,800 RPM (revolutions per minute)
Monitors of speed, temperature, pressure and flows
3,000 PSI
Reversible
Additional Testing Equipment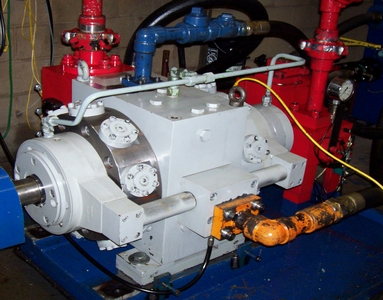 Beyond our testing stands, R&L Hydraulics also populates our testing facility with portable power units and valve testers. We can load motors and determine torque. We are able to operate proportional and servo valves, monitoring their operation. All styles of conventional valves and cartridges can also be tested. We can even operate and test power units up to 400 HP (horsepower) that operate on 460 volt, 3 phase power.
Several Portable Power Units
Used for testing components: cylinders, hoses, motors, manifolds. Questionable power units are tested in a wide
variety of working situations
Units up to 7,000 PSI (pounds per square inch)
Monitors speed, temperature, pressure and flows