R&L Hydraulics, Inc. - "Pump & Motor Repair"
Hydraulic Services & Maintenance
We rebuild all brands and sizes of hydraulic pumps and motors to factory new condition. From the smallest pumps to industrial units weighing over 2,500 pounds, we can diagnose, repair and restore any motor or pump. We have hydraulic test stands capable of testing up to 250 horsepower units and a test facility set up to test Oilgear high pressure FCS pumps.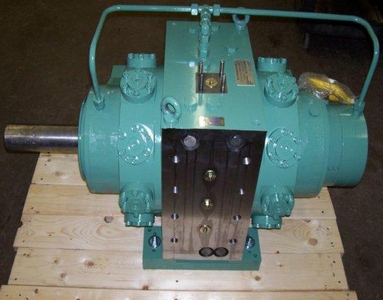 At R & L Hydraulics, we have state-of-the-art testing equipment which monitors flow and adjusts pressure to simulate actual operating conditions. This insures your pump or motor will function correctly in its operating environment. We can even custom manufacture missing parts or parts that are no longer made.
Pump and Motor Repair
We are simply the best in pump and motor maintenance and repair because of our:
Specialized testing equipment
Ability to rebuild units to exceed factory new condition
Quick turnaround time (generally less than one week)
Capacity to custom manufacture missing or discontinued parts
FCS pump servicing and testing
Advanced in-house testing facilities to simulate real working environments
Regular maintenance for your hydraulic pumps and motors is the best course of action. But R & L Hydraulics offers emergency repair services as well.

For preventative motor and pump maintenance or repair, call R & L Hydraulics at 937-399-3407.